With a wide range of designs to choose from, SKF tapered roller bearings are also customizable to match your specific speed, load, contamination, temperature or vibration conditions.
SKF Tapered roller bearings feature a cup and cone assembly. The cup is comprised of the outer ring and the cone assembly consists of inner ring, rollers, and cage. This bearing construction accommodates combined loads and provides low friction during operation. By adjusting one single row tapered roller bearing against a second tapered roller bearing and applying a preload, a rigid bearing application can be achieved.
SKF tapered roller bearings are also made to Explorer class. SKF Explorer combines our expertise in bearing design, tribology, metallurgy, lubrication and manufacturing. SKF Explorer tapered roller bearings are typically used in bearing solutions where there is a need to increase performance, reduce friction or increase power density in applications.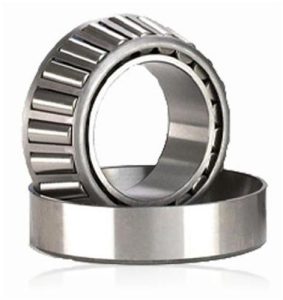 Have a Question? Contact Us Now
Shop# 26, Ismail Center 55-Nishter(Brandreth) Road, Lahore
Phone: 04237634012, 04237664999
Cell:
03110434999




Whatsapp: 03334349107


Email: nlbco@brain.net.pk
nlbco@mapross.com info@mapross.com