Misalignment of shafts, belt drives and chain drives is a major contributor to rotating machinery breakdowns.
Accurate alignment can prevent a large number of machinery breakdowns and reduce the number of unplanned stops and loss of production. Accurate alignment can also help to extend the life time of your machines. 
In today's challenging environment of reducing costs and optimizing assets, the necessity of accurate alignment is now greater than ever. 
SKF offers the following alignment tools:
Belt alignment tools
Shaft alignment tools
Adjustable chocks
Machinery shims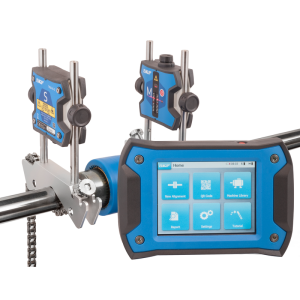 Have a Question? Contact Us Now
Shop# 26, Ismail Center 55-Nishter(Brandreth) Road, Lahore
Phone: 04237634012, 04237664999
Cell:
03110434999




Whatsapp: 03334349107


Email: nlbco@brain.net.pk
nlbco@mapross.com info@mapross.com