Match your pulleys to your belts for extended service life 
Cost efficiency is critical in engineering, including power transmission projects. Designers need high quality components in order to maintain performance and contain operating costs. 
The superior quality of our pulleys can significantly extend belt life, which helps to reduce the total cost of ownership of your machinery. We offer a wide variety of pulleys, in all types of profile. These include wedge belt, V-belt and narrow wedge belt pulleys, plus classical and metric timing pulleys and more. 
We ease the task of choosing the best pulley for an application: a heavy-duty timing belt, for instance, will require a robust, high performance pulley. 
To simplify selection, use our online catalogue for a description of each product type before focusing on specific details. The catalogue offers the full range of parts that you need. 
To carry out a product search, click the 'Online Catalogue' button, and select a product from the drop-down menu.
FEATURES AND BENEFITS: 
Manufactured according to ISO 5294 
Available in all profiles, including plain, taper brush and QD  
Friction-type locking assemblies available on request 
Statically-balanced to G6.3 
Taper bushes allow fast, accurate installation 
Phosphate coating resists corrosion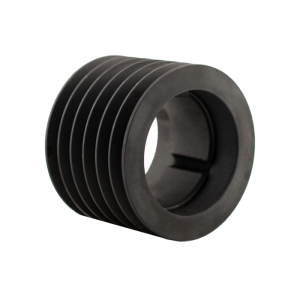 Have a Question? Contact Us Now
Shop# 26, Ismail Center 55-Nishter(Brandreth) Road, Lahore
Phone: 04237634012, 04237664999
Cell:
03110434999




Whatsapp: 03334349107


Email: nlbco@brain.net.pk
nlbco@mapross.com info@mapross.com