The right lubricant, in the right quantity, at the right time, to the right lubrication point
Centralized automatic lubrication systems are an effective way to increase machine availability while reducing reliance on scarce talent. These systems provide the appropriate lubrication quantity at the correct intervals, minimizing friction and wear and optimizing bearing and machinery service life.
Designed to lubricate individual machines or complete plants, automatic lubrication systems provide proper, precise lubricant replenishment to all required points, enabling a range of benefits in the process.
Benefits
Significant savings in repair and spare costs
Increased machine reliability
Up to 50% savings in lubricant costs due to accurate timing and dosing of lubricants
Fewer shutdowns and production losses
Reduced environmental impact
Greater workers' safety
applications
Machine tools
Automation
On/Off-road machines
Construction, agriculture and forestry machines
Mining and cement industry 
Food and beverage
Railroad applications
Steel industry
Pulp and paper
Wind energy
And more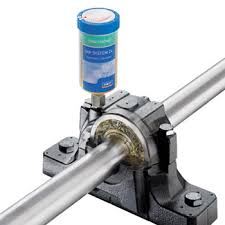 Have a Question? Contact Us Now
Shop# 26, Ismail Center 55-Nishter(Brandreth) Road, Lahore
Phone: 04237634012, 04237664999
Cell:
03110434999




Whatsapp: 03334349107


Email: nlbco@brain.net.pk
nlbco@mapross.com info@mapross.com