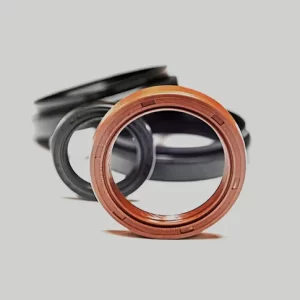 As a leading provider of premium oil seals, we proudly specialize in offering a comprehensive selection of MAP brand oil seals, catering to a wide array of industrial and automotive needs. Our commitment to quality and performance is unwavering, and we are dedicated to serving our customers with the highest level of excellence. Our seals, proudly crafted in the heart of Thailand, reflect the exceptional craftsmanship and precision engineering for which Thai manufacturing is renowned.
What sets our MAP brand oil seals apart is not just their extensive variety, but also their exceptional performance, durability, and versatility. Whether you require seals for automotive applications, industrial machinery, marine equipment, or specialized high-temperature environments, our comprehensive range has you covered. In particular, we take pride in offering high-temperature oil seals, designed to withstand extreme heat and demanding conditions without compromising on reliability.
Our commitment extends beyond delivering top-quality products. We place a premium on customer satisfaction, with a dedicated support team ready to assist you with inquiries, technical guidance, and a seamless ordering process. We firmly believe that our success is intertwined with the success of our customers, and as such, we are dedicated to providing not just products but tailored solutions that empower your business.
When you choose our MAP brand oil seals, you're choosing excellence made in Thailand. Our seals represent a testament to our dedication to quality, reliability, and customer satisfaction, ensuring that you can confidently rely on us for all your oil seal needs.
Have a Question? Contact Us Now
Shop# 26, Ismail Center 55-Nishter(Brandreth) Road, Lahore
Phone: 04237634012, 04237664999
Cell:
03110434999




Whatsapp: 03334349107


Email: nlbco@brain.net.pk
nlbco@mapross.com info@mapross.com