Poor lubrication accounts for over 36% of premature bearing failures
SKF lubricants are designed for your needs and tested for performance in real applications. Our experience with bearings, lubricants and applications helps us to offer the right lubricants for your applications and improve your overall lubrication scheme.
Testing and validating each production batch is our way to offer excellent lubricant quality around the globe.
Specialized lubricant tests and continuous research in the field of lubrication allows SKF to further optimize our knowledge and support you with right lubrication for your machines.
SKF lubricants offer major advantages:
Designed and tested to perform under real conditions
Global availability with consistent quality
Better lubricant selection with specific test results included in lubricant specifications
Strict quality control of every production batch helps ensure reliable performance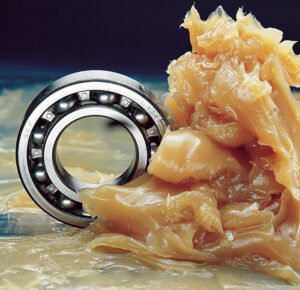 Have a Question? Contact Us Now
Shop# 26, Ismail Center 55-Nishter(Brandreth) Road, Lahore
Phone: 04237634012, 04237664999
Cell:
03110434999




Whatsapp: 03334349107


Email: nlbco@brain.net.pk
nlbco@mapross.com info@mapross.com