Rod ends consist of an eye-shaped head with integral shank that forms a housing for a spherical plain bearing. They are used primarily on the ends of hydraulic or pneumatic pistons to join the cylinder to an associated component. 
SKF supplies a wide assortment of standard rod ends with different thread and shank designs at the rod end housing, making them easy to install. The various sliding contact surface combinations of the bearings make the rod ends suitable for the operating conditions of many applications.
On request, SKF also manufactures rod ends in the SKF Explorer steel/steel design (designation suffix ESX). 
The wide standard assortment is described on below pages.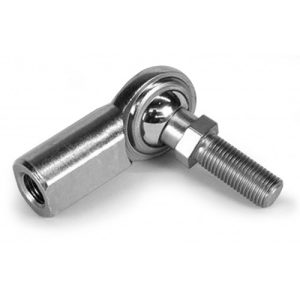 Have a Question? Contact Us Now
Shop# 26, Ismail Center 55-Nishter(Brandreth) Road, Lahore
Phone: 04237634012, 04237664999
Cell:
03110434999




Whatsapp: 03334349107


Email: nlbco@brain.net.pk
nlbco@mapross.com info@mapross.com